15 Legendary Rugby Speakers to Hire for Your Events
The world of rugby has brought us hundreds of stars over the years. With such distinguished careers behind them, our incredible list of rugby speakers is perfect for hosting events, entertaining and covering topics related to sport and business. Inspire your team with our 15 picks for your events:
Brian O'Driscoll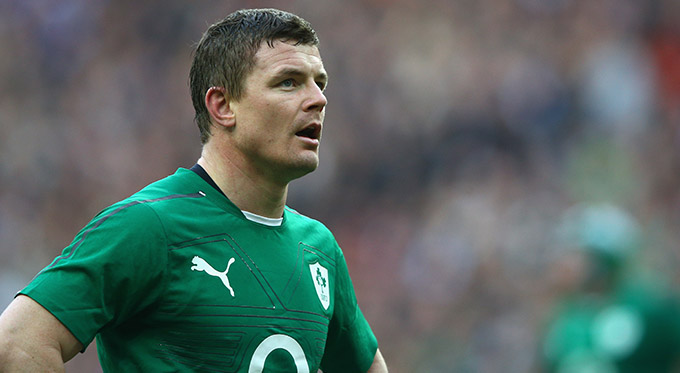 Undoubtedly one of the greatest players of all time, the former Ireland & British and Irish Lions captain left the game in 2014 as the highest try scorer in rugby union history. His impact was felt across the world of rugby and his list of honours is a long and impressive one. The winner of two Six Nations Championships, Brian won the third of his Player of the Tournament gongs in Ireland's memorable Grand Slam in 2009. An insightful, honest and revered rugby speaker, Brian is perfect for corporate events.
Sam Warburton OBE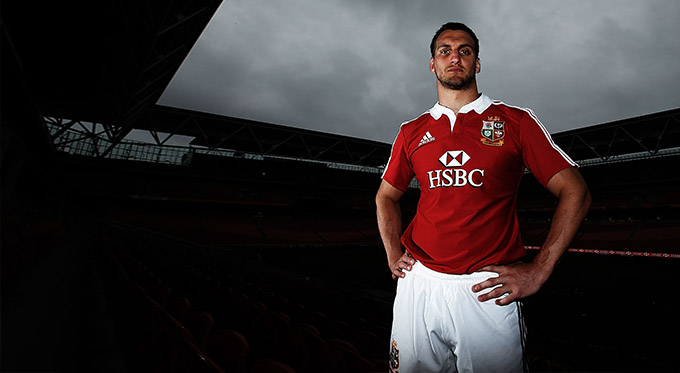 Welsh international Sam Warburton is one of the finest players to have represented Wales and the British and Irish Lions. Displaying leadership and command over his national team for many years, Sam is the most capped Welsh captain of all time. Knowledgeable about the game and the topics surrounding it, he is one of the best rugby guest speakers in the sport.
Lawrence Dallaglio OBE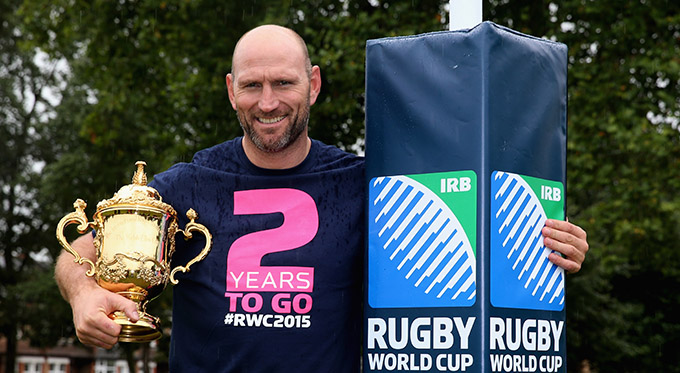 Lawrence Dallaglio was inducted into the World Rugby Hall of Fame following a spectacular career as England and London Wasps captain. A mainstay in England's 2003 World Cup winning setup, the number eight has enjoyed a wonderful reputation in rugby. Now he is a regular pundit and after dinner speaker perfect for offering insight at a range of corporate events.
Martin Johnson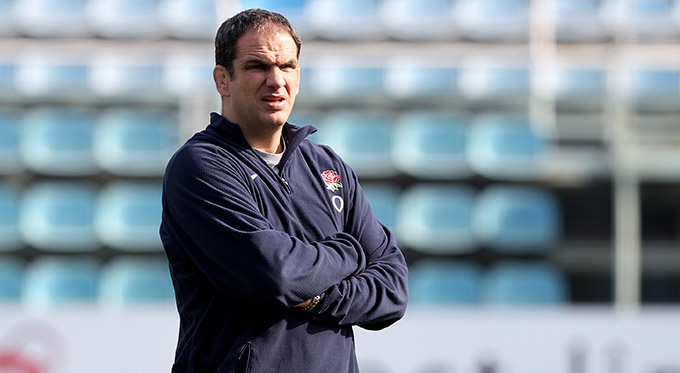 When a debate takes hold of the greatest players in the history of professional rugby, Martin Johnson is a name that will always prop up. The question is not whether he is included in a list, just at what number. A terrifying lock and remarkable leader, Martin Johnson was England captain for their dramatic 2003 World Cup triumph.
Jonny Wilkinson CBE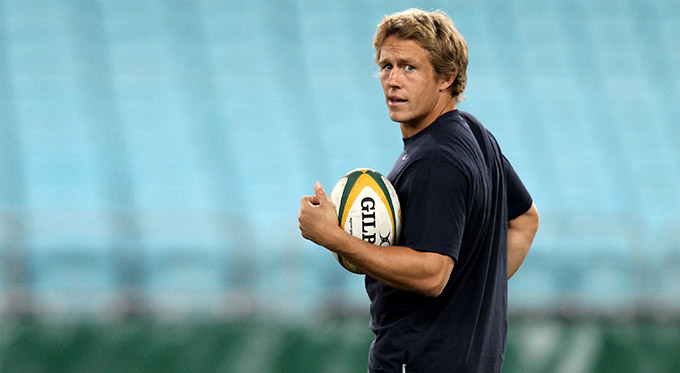 Another member of the famous England World Cup winners in 2003, Jonny Wilkinson was the man who changed the face of British rugby. Inspiring a generation with his last gasp drop-kick to win the coveted trophy, Jonny earned a place in English folklore and drew comparisons with football legend David Beckham. One of the best fly-halves ever to have graced the game, Jonny is now a hugely popular pundit and motivational speaker.
Shane Williams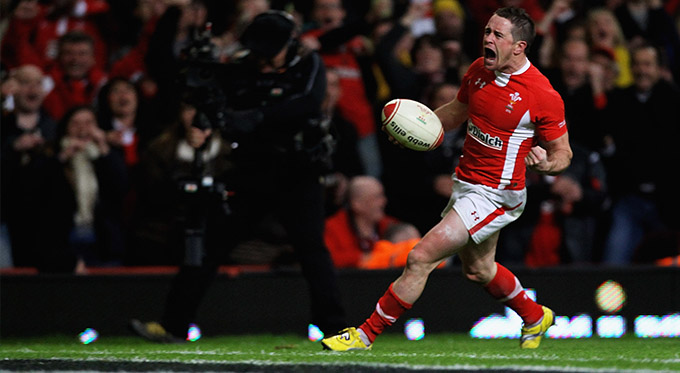 What born and bred Welsh man or woman hasn't heard of Shane Williams? The Swansea born winger's name is the one that rings out above football winger Ryan Giggs when you talk about the wing wizards of Wales. The 2008 World Rugby Player of the Year enjoyed an illustrious career at the top of the game. Becoming Wales' record try scorer, Shane played a pivotal role in the 2005 and 2008 Grand Slam victories. Today, he is a leading pundit and sports speaker, with an endearing pride for his home nation.
Chester Williams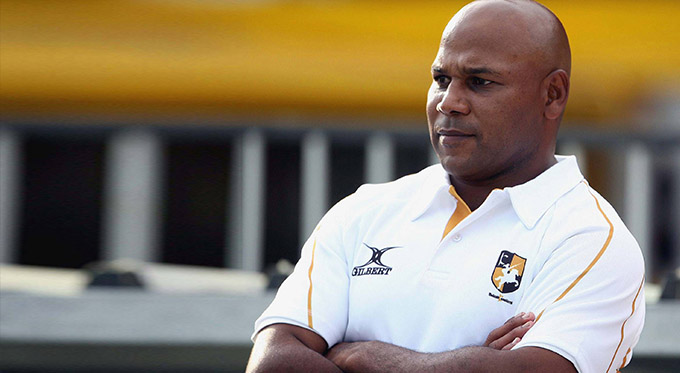 Perhaps best known in the game as 'The Black Pearl', Chester Williams possessed an incredible, game changing ability. Becoming the first non-white player to represent South Africa, Chester helped open doors for equality within the sport. Proving an inspiration to many, the South African icon helped his nation to World Cup glory in 1998.
Warren Gatland OBE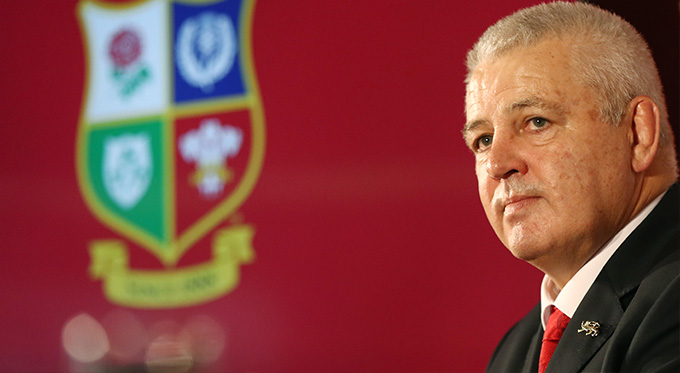 If an expert leadership speaker is the perfect addition to your conference engagements, unbeaten Lions coach Warren Gatland is a top choice. Mastermind of a series tie for Lions versus the All Blacks and three Six Nations titles, two Grand Slams and a World Cup semi-final with Wales- there is no doubting Warren's authority within rugby.
Jason Leonard OBE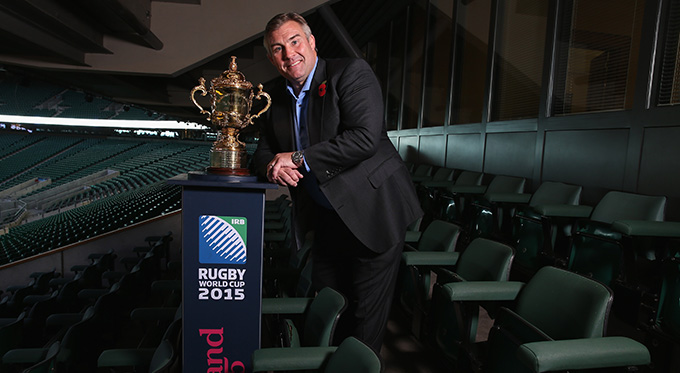 The former England prop has been president of the RFU since 2015 and is highly regarded by many in the world of rugby. A key player for England, Jason Leonard won four Grand Slams, as well as playing an important role in the 2003 World Cup win to become the highest-capped forward in professional rugby history. Given the nickname 'The Fun Bus' by teammate Martin Bayfield because he apparently resembled a London bus while running - the rugby legend is a wonderful after dinner speaker.
Martin Bayfield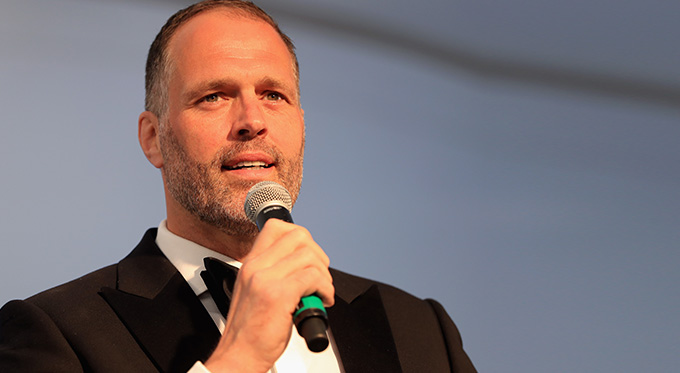 The Northampton Saints and England rugby star's career at the top of the game was short lived as a neck injury forced his retirement. But, Martin Bayfield's tale is a gripping one and the 6 ft 10 giant whose pairing with Martin Johnson promised so much, overcame adversity. He featured as Hagrid's body double in all of the Harry Potter films, as well as co-presenting Crimewatch between 2012 and 2016. Now a regular pundit and after dinner speaker, Martin participated in 2018's Masterchef.
Gareth Thomas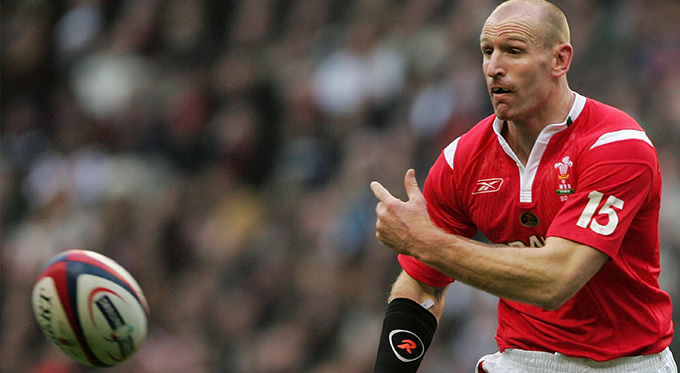 Another legendary rugby guest speaker who is a wonderful ambassador for both the game and the LGBT community. A terrific career in rugby saw him win the 2005 Wales Sports Personality of the Year and become the second highest try scorer in Welsh rugby. And the former winger and leader came out as gay in 2009 to widespread acclaim and was subsequently voted as the most influential gay person in the United Kingdom. Gareth Thomas is an enthralling motivational keynote speaker able to engage audiences of all shapes and sizes.
Sir Graham Henry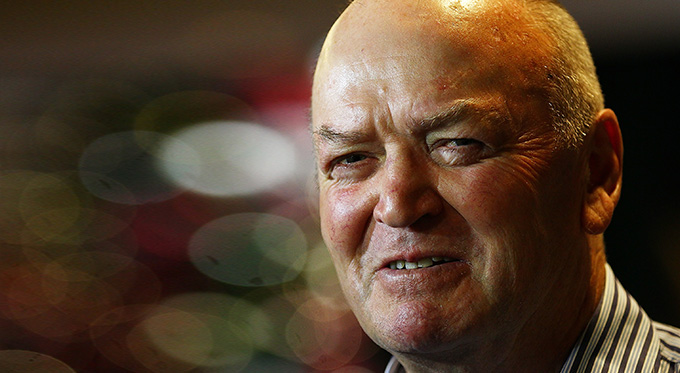 A highly respected former coach, Sir Graham Henry became one of the All Blacks' most successful managers, leading them to victory at the 2011 Rugby World Cup and three Grand Slams during his time in charge. Now a fantastic motivational keynote speaker, Sir Graham has been adding authority to corporate events for years.
Zinzan Brooke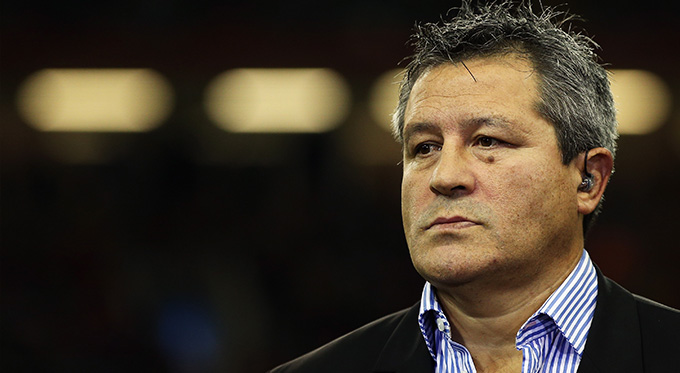 Few All Blacks' forwards come with the same reputation as Zinzan Brooke. The former captain encapsulated New Zealand's incredible dominance in international rugby. At his dazzling best, Zinzan took the All Blacks' to victory in the maiden Rugby World Cup in 1987. With such a distinguished career behind him, Zinzan is a hit on the after dinner circuit, speaking on topics such as peak performance and leadership.
Sir Clive Woodward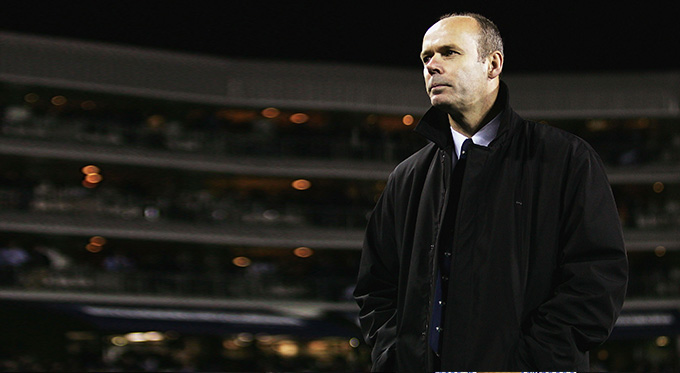 We provide another name from that 2003 World Cup squad. But we're feeling nostalgic! 15 years on from that remarkable game, Sir Clive Woodward is the former England coach is Director of Elite Performance for the British Olympic Association and is a truly inspirational and motivational speaker for gala dinners, corporate and sporting events.
Michael Lynagh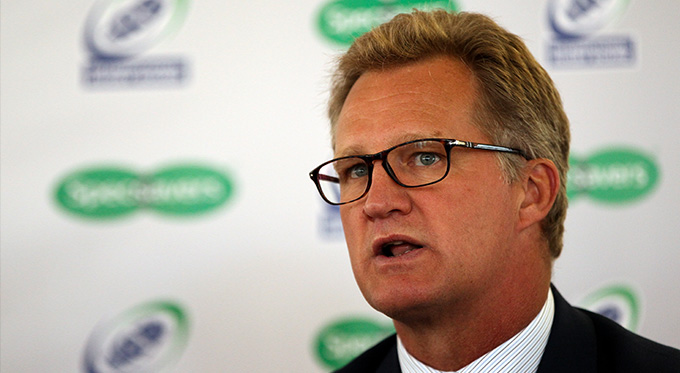 A fascinating rugby guest speaker, Michael Lynagh helped to define Australian rugby in one of the country's most successful eras. The former captain led his team to victory at the 1991 World Cup and by the time he left the game he was the highest point scorer in the game's history. Voted inside the 10 top players of all time and inducted into the hall of fame, Michael is an ideal awards host or conference speaker.
Booking a Speaker
The Champions After Dinner Speakers agency has been providing entertainment and hosts for team building events, corporate engagements and sporting occasions for over 15 years. To book leading names from the world of rugby today, simply contact us by filling in our online form. Alternatively, call a member of our team today via: 0207 1010 553.