Austin Healey: The Career of a Leicester Tigers Legend
Having become an ambassador both for the game and for Leicester Tigers over the course of a 12-year career in professional rugby, Austin Healey is recognised as a legend in Leicestershire.
The rugby speaker has been described by The Times as "the most creative and imaginative player in England". We take a look at the high and low points of the inspirational speaker's time in the game, as well as his exploits outside of it.
Getting Noticed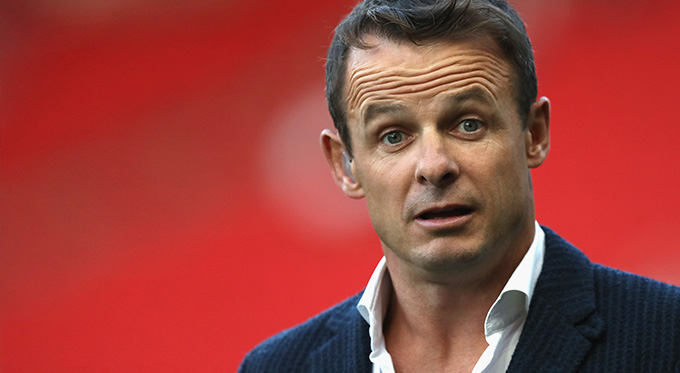 As a young man, Austin Healey was a star in the making. He was quick both physically and mentally and able to read the game better than most. Austin was promoted through the ranks at amateur clubs Birkenhead Park and Waterloo, making the England U21 squad in 1992.
Moving to play rugby at the semi-professional rugby club Orrell in 1992, Austin earned a reputation for well-timed and last ditch tackles to break up attacks and sure-fire tries. Soon Leicester Tigers took notice of his rising stardom and growing influence, bringing him in ahead of the 1996 season to spearhead their attacking transitions.
A Decade With Leicester Tigers: Making Heineken Cup History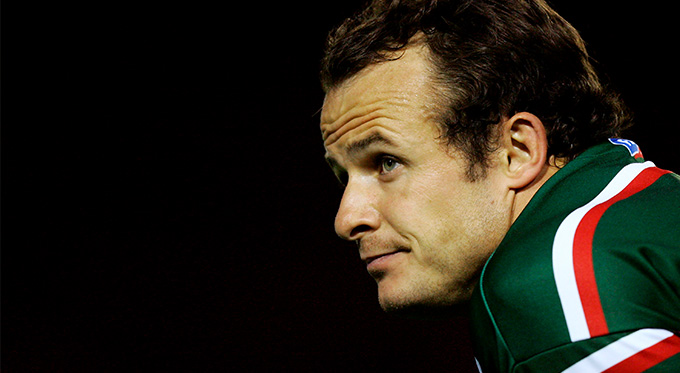 The scrum-half proved himself a versatile performer in a Tigers' team that dominated European rugby between 1998 and 2002. His tactical awareness made him able to sniff out dangerous moments and build transformations from defence into attack. In 1999/2000, he won both the Leicester Tigers and the English Player of the Season awards.
Austin played an integral role in Leicester Tigers' consecutive Heineken Cup victories in 2001 and 2002. In the first of those finals, Austin lead the charge with a dramatic break to help score the defining try against Stade Francais. This game-changing moment perhaps ranks as his most impressive moment in a remarkable career with the Tigers. It was not only the break itself but also the fact that Austin was injured when he set Leicester Tigers away for the win in the last minute of the game that showed his determination.
Breaking the defensive line to put Leon Lloyd careering towards the try line saw the club complete an unbelievable treble and historic victory. When scoring the decisive try against Munster in the 2002 Heineken Cup win, Austin cemented his place in Leicester's folklore. He helped the team to win back-to-back European titles for the first time in history for an English side.
Becoming 'The Leicester Lip'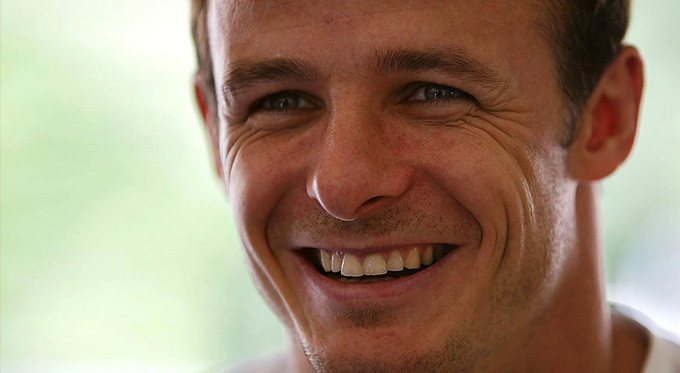 Known as the Leicester lip due to his outspoken personality, Austin Healey was forever happy to cause a raucous in the game and little has changed since hanging up his boots. Here are three moments where Austin Healey proved he was 'The Leicester Lip'.
The Last Laugh Against Justin Harrison
Following a terrific interception that saw Healey race away to score for the British & Irish Lions against The Brumbies, Justin Harrison crashed into the diminutive Scrum Half in anger. Austin held his ground and had the last laugh against the giant Aussie when his late try dramatically equalised for the Lions. Matt Dawson then scored the conversion to secure an amazing comeback.
Unfortunately he was injured in the act of scoring the try and missed the remainder of the series. Many believe that should Austin Healy have been fit for the full series, they could have won the tour for the British & Irish Lions.
The Commentator's Curse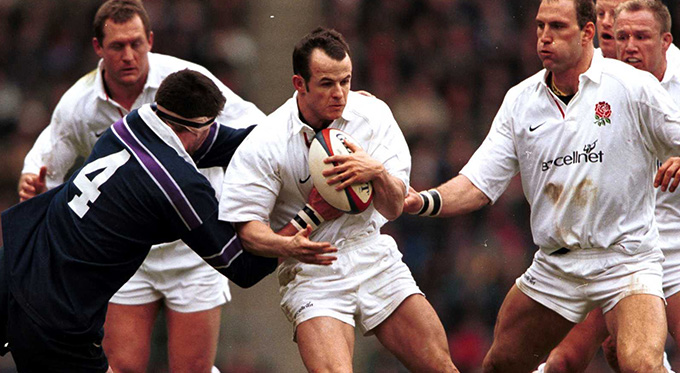 The commentator's curse hit Austin Healey when he said that Rob Miller's positioning behind the scrum was useless because it meant he couldn't get close enough to the ball, and likewise Beauden Barrett was positioned too deep in Wasps 23-22 win over Newcastle Falcons on 28 September 2018.
His statement backfired as Miller ran across field, bringing Sinoti Sinoti inside, setting the stage for Lima Sopoaga to thread Marcus Watson through to score. Austin laughed off the incident as the commentator's curse and just another example of when his straight-talking has made headlines.
Getting Beaten Up By Ronan O'Gara & Brian O'Driscoll
Austin's ways were to get him in trouble with his British and Irish Lions teammates in the 2001 Lions tour after Duncan McCrae had attacked Ronan O'Gara in the Lions game against New South Wales Waratahs. Austin was taking his usual cheek a bridge too far, winding up his teammate, trying to provoke O'Gara to have a boxing match with him. A young Brian O'Driscoll stepped up and together with Ronan he beat Austin Healey up.
Remembering the memory fondly, Keith Wood said: "It was beautiful actually, absolutely beautiful". Years later, Ben Kay and Lawrence Dallaglio replicated the moment in humourous fashion, throwing punches at Austin on Rugby TV for BT Sport.
51 England Appearances & 2 British & Irish Lions Caps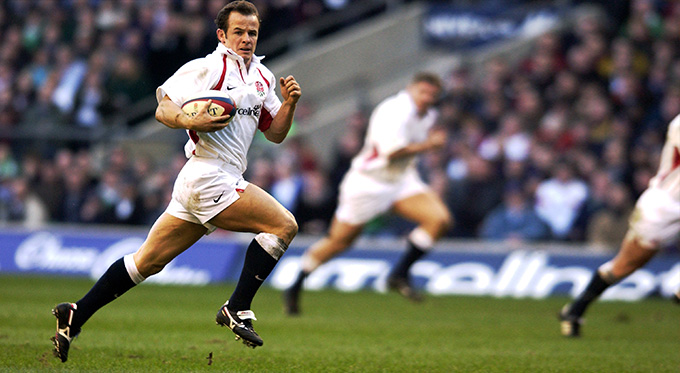 By 1997 Austin had already done enough with Leicester Tigers in his second season to make his international debut with England and made his first of 51 appearances against Ireland in the Six Nations.
But it wasn't until 1999 that Austin was beginning to live up to his prodigious talent in an England shirt. His lightweight and low centre of gravity made him a handful for all opponents. Strong and fast already, Austin was changing up his training routine to compete with the big boys. His outright commitment to doing more, getting better, fitter and stronger put him in the best shape of his career. He swapped much of the Leicester lip to a more disciplined focus on the field which brought him to the attention of Sir Clive Woodward.
Having become an essential facet of the England team in the early 2000s, Austin Healey suffered a freak injury in the build-up to the 2003 Rugby World Cup. England went on to win the World Cup and it serves as Austin's biggest regret that he was not with them celebrating that momentous occasion.
But over the course of 51 England appearances there were bound to be some great moments, including making the break in what goes down as perhaps England's greatest ever try against Ireland in the Six Nations.
Strictly Come Dancing, Television & Punditry
2008 saw Austin Healey join Strictly Come Dancing, and the colourful character set the stage alight alongside Erin Boag. A favourite to win the tournament, Austin bowed out just ahead of the top three, finishing the competition in fourth. The competition opened up various opportunities, and soon Austin was a regular on television. He appeared on a Christmas special of Who Wants To Be a Millionaire? alongside Gary Lineker, winning £50,000 for charity.
He also presented the Big Tackle and The Fuse on ITV. He has made regular appearances as a pundit and continues to be outspoken on the rugby scene, speaking for the likes of BT Sport, as well as featuring as a motivational speaker at corporate events and other speaking engagements.
Book Austin Healey Today
You can book the distinguished rugby speaker Austin Healey to impress your guests with his array of anecdotes today. To book more Leicester Tigers and England legends such as Neil Back and Martin Johnson, get in touch with our team via Champions Rugby Speakers. Contact us via our online form or call us on 0207 1010 553.