Rugby World Cup 2019: Latest News & Predictions
The Rugby World Cup returns on the 20th September 2019, this will be the ninth edition of the prestigious tournament.
Hosted in Japan, this will be the first time the World Cup will be hosted in Asia, and outside of traditional rugby playing countries. Played every 4 years, the tournament was first held in 1987 in New Zealand and Australia. Only four countries have ever won the World Cup, New Zealand three times, Australia twice, South Africa twice and England once. The World Cup originally started with 16 teams however in 1999 they changed it to 20 teams due to the increasing popularity of the sport.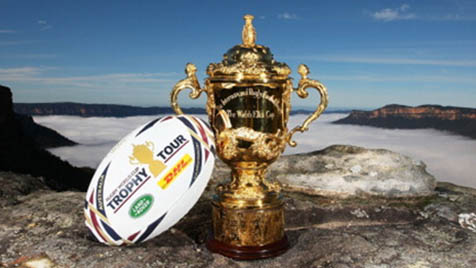 New Zealand
Out of the 20 teams participating in the World Cup this year the favourites are undoubtedly New Zealand with odds of 11/10. 
The All Blacks have shown great consistency since their victory at the 2015 World Cup and losing just four games.
They are the favourites to win because their team consists of many world-class players. One of their star players is fly-half, Beauden Barrett. He helped them to win the 2015 Rugby World Cup and was named  World Rugby Player of the Year in 2016 and 2017. He is only the second player in history to win it in back to back years.
Another star player is Reiko Ioane who has been named Tom French Māori Player of the Year, NZRU Sevens Player of the Year, and World Rugby Breakthrough Player of the Year. Ioane made his senior international debut for New Zealand in November 2016 at the age of 19, becoming one of the youngest players to represent the team. 
England 
The odds for England to win are 9/2. 
They are second favourites to win this year's World Cup, despite a disappointing Six Nations where the finished second behind Wales. England displayed discouraging results against both Wales and Scotland and it was very similar to their performances at the 2015 World Cup where they failed to get out of the group after losing to Wales and Australia.
However, despite recent results, they have had a bit of luck and will avoid the rugby powerhouses New Zealand, South Africa and Ireland until at least the semi-finals. England have been drawn alongside France and Argentina in the pool, both games they are expected to win as France and Argentina are in questionable form. However, depending on how the group stage pans out England could face Wales in the quarter-finals, a team that they have struggled against in the past.   
One of the players to watch in England's squad is Joe Cokanasiga, he plays on the wing for Bath and offers electric dynamism making him one to look out for in the England squad. Cokanasiga offers lots in both defence and attack. His superb offload games give England a new attacking dynamic and his aggression is in defence is noticeable with him putting in big hits in the games he has played it.
England also have Owen Farrell who offers lots of experience and has been in superb form recently and showing that he is a good leader. 
Ireland
Ireland are also one of the favourites to win this year's Rugby World Cup with odds of 5/1. Ireland have put in some great performances in the last year comfortably beating New Zealand the current best team in the world.  However, Ireland's problem is that teams have figured out what players to stop in order for Ireland to lose momentum. 
Ireland's star men Johnny Sexton and Connor Murray have looked uncomfortable and have been making basic mistakes. But if they regain their form then Ireland will become a very dangerous team.
Johnny Sexton, Ireland's fly-half is another player to watch out for as he was this year's World Rugby Player of the year., He has bags of experience and could be the one to lead Ireland to their first ever World Cup win. Despite being in poor form in the Six Nations, if he is able to find his form, he could be one of the tournament's star players. 
Cian Healy is another player to watch as he is able to make strong, aggressive carries and he challenges the gain line well.
Wales
Wales are also genuine contenders for the World Cup with odds of 6/1. The 2019 Six Nations champions were impressive despite missing key players Taulupe Faletau and Leigh Halfpenny. Wales have shown great discipline and their defence has been second to none. Wales has been as strong in attack but the return of Taulupe Faletau and Leigh Halfpenny will help strengthen. Faletau is a world-class number eight and offers strength in attack.
The Welsh players to look out for are Josh Adams who plays on the wing. He has shown to be very dangerous in attack and scored the winning try against England.
Speakers
Five people that are perfect to book for a rugby talk are Matt Dawson, Bill Beaumont, Martin Bayfield, Will Carling and Clive Woodward.  All of these people have a vast knowledge of rugby and have experience playing, captaining or coaching at the very top level of rugby.
Sir Clive Woodward OBE is one of the sports true legends, he is a decorated rugby player as well as a coach. He played for England from 1980 to 1984 and represented the British and Irish Lions on two tours. This shows he has vast experience playing the game at the highest level. However, he is most notable for leading England to their first ever World Cup in 2003. Woodward acquired the role of England coach in 1997. His Job came under questioning after England got knocked out in the quarterfinals of the Rugby World Cup in 1999, losing to the 3rd place South Africa. Despite this Woodward continued to build the England team and debatably produce the greatest team England has ever had, winning the grand slam in the five Nations and winning the 2003 Rugby World Cup. Outside of rugby Woodward started punditry on ITV and was the Deputy Chef de Mission for the 2008 Olympics alongside the undertaking of a review for the 2012 Games. As a speaker he stresses the importance of leadership and a strong group mentality, these attributes are vital not only for success in sports but also for success in business and life. 
Will Carling OBE was one of England youngest, most successful captains. He captained England to runners up in the World Cup as well as captaining them to grand slams in the Five Nations in 1991, 1992 and 1995. His knowledge, ideologies and tactics make him a great sports speaker. Furthermore, he is also a businessman who started his own company Will Carling Management Ltd. This makes him suitable for both sports and after dinner speaker.  
Bill Beaumont CBE is a man who has a vast array of knowledge on rugby. He is a legendary England and Lions captain and spent many years as the host of the BBC series A Question of Sport. He is remembered for his grand slam captaincy of the Lions team in their 1980 tour. His experiences on and off the pitch make him an extremely entertaining rugby speaker. His speeches are full of character and knowledge.
One of the most accomplished rugby players of the modern era is Matt Dawson. He represented England, The British and Irish Lions and has won the premiership. He won the World Cup with England in 2003 and also played for the Lions on 3 different tours. Matts public speeches are very interactive and engaging, and he relates the dinners to the audience so that they become part of his view on elite sport and get an understanding on his mindset of life 
Martin Bayfield was one of the tallest ever rugby players and represented England internationally, winning the Five Nations in 1992 and 1993. He also represented the British and Irish Lions 1993 tour. As a rugby speaker, he stresses the importance of team-work and strong leadership. His talks are filled with humour which helps engages the audience. 
Book A Rugby Speaker Today
Can't wait until the Rugby World Cup kicks off later this year? Why not book a rugby speaker to fill that rugby shaped void. Browse our extensive selection of after dinner rugby speakers able to motivate and inspire guest at any event or corporate function. To book, simply get in touch with one of our dedicated team members today or call directly on 0207 1010 553.