How to Entertain Your Guests at a Rugby Award Ceremony
Looking to celebrate with and inspire your team? An exciting rugby award ceremony should involve everyone in attendance, here's how to entertain your guests.
When organising an end of season rugby-themed sports award, Christmas get-together or mid-season celebration of a milestone moment, you want everything to go to plan and your event entertainment to be perfect.
Celebrating individual and collective success in a friendly- fun environment, with friends and family of players gives you a chance to inspire your team. Our latest blog sets out to tell you how to organise it and entertain guests at your rugby awards, whether it is an event within your club, your league, county or country.
Who is Funding Your Awards?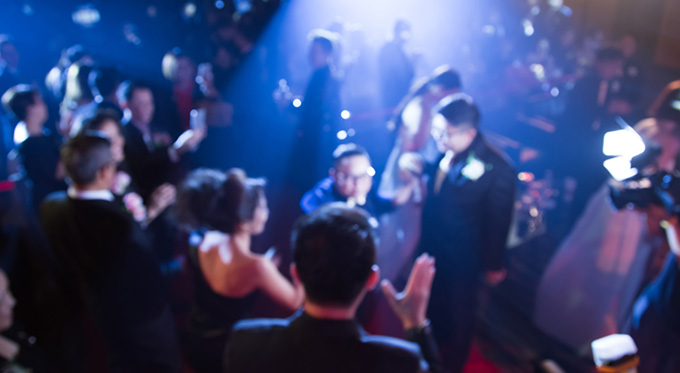 A great opportunity to engage with businesses, sponsorships allow you to acquire funding for your event. Depending on the size and stature of your award ceremony, some businesses will simply want to give back to community rugby, while others will expect more in return.
Having their name engraved on awards or printed on banners around your venue and on stage is popular, while gift bags, raffles, competitions, auctions and giveaways all represent a chance for business to show off their brands, as well as ensuring your entertainment is sorted for your awards.
Awards You Should Be Handing Out
Try of the Season
Player's Player
Manager's Player
Best Comeback Victory
Most Memorable Quote
Performance of the Season
Most Improved Player
Young Player of the Season
Lifetime Achievement
Behind the Scenes: Unsung Hero
How to Entertain Your Guests
Food & Drink
Getting the right food and drink for the tone of your award ceremony is important. For a family-friendly event consider a toned-down option such as a barbecue or a buffet and open bar, for an adult-only occasion a three-course dinner with alcohol already on the table is a popular choice. If you are sponsored by a catering or beverage company, why not involve them in your decisions on food.
Who's Hosting?
A top-level event host, comedian, inspirational and motivational speaker is perfect for your sports award ceremony. Experienced cup-winning rugby speakers can give your team valuable insight into the game and motivate your players. They can provide inspiration and advice on leadership, teamwork, maximising success and more. With speakers such as Mike Tindall MBE and Neil Back MBE, you can add something extra to your event with a leading star to hand out the awards, wow your team and take photographs with them.
Get Your Music Right
Your choice of music between award presentations and speeches is important to the smooth running of your awards event. Choosing a soundtrack that suits the tempo and can be adapted for each award is an important addition. This could take the form of a live band or DJ offering covers of your favourite songs. They can bring eclectic sets with songs from various decades and genres. Knowing what sort of atmosphere you will get can help you choose the right entertainment to impress your guests.
Not Everyone Can Win!
What if they can! You don't want people who are turning up just to show their face, you want everyone to feel involved in the awards ceremony. You may have a participation award or a winner's medal for every player and choreograph it, so you can have a team photograph following the presentation. If not, you should think about other ways that you can involve everyone in attendance. Competitions and activities can be effective.
Why not invite one of the best fly halves' in England's rugby history, Jonny Wilkinson CBE to sign autographs and, if you're near a rugby field- maybe you can watch him smash one between the posts.
Document Your Event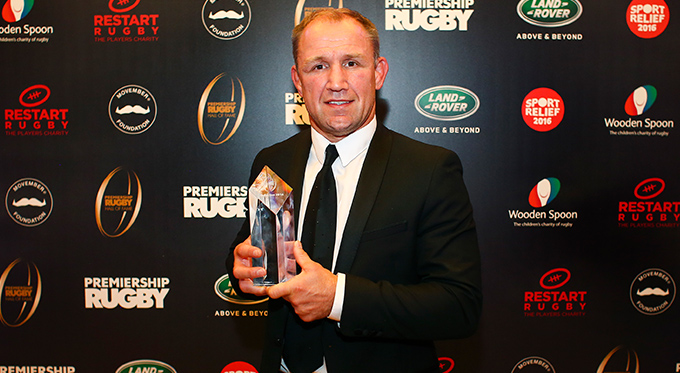 An unmissable aspect of any award ceremony, a photographer ensures those treasured memories are documented and players, coaches and families can be pictured with their teammates, loved ones and their awards.
Don't forget to invite the media to your event. Whether local or national press, you want to get news outlets to report on the key aspects of your evening. Even if the media don't join you, you should send photographs and a press release to let them know what has been happening or you can update friends and fans on social media. This is also a great way to interact with everyone already at the event and can be used for taking special requests and for competitions.
Ticketing and invitations can all offer guests an idea of what to expect. A controlled ticketing process means you can prepare better, in terms of meeting you budget, preparing food, entertainment and tables.
About Us
At Champions Rugby Speakers, we offer the biggest names from the world of rugby. Browse our hall of fame or search by club today for top rugby after dinner speakers. Whatever your event needs, our expert team are here to help you out. For more information, get in touch today via our online form or speak to a booking agent directly at 0207 1010 553.