A look back to England's 2003 Rugby World Cup
We take a look back to England's successful 2003 Rugby World Cup campaign and how the tournament was won.
With the 2019 Rugby World Cup rapidly approaching, now is the perfect time to reminisce to the 2003 World Cup to recap on England's first-ever World Cup success. The tournament was hosted in Australia between October and November, 20 nations took part.
England were in Pool C and would play group games against the four other nations in the pool, these were; South Africa, Samoa, Georgia and Uruguay. England's campaign started with a complete domination of rugby minnows, Georgia. England showed no remorse as they ran riot against Georgia, winning 84-6 with ten different try-scorers getting their name on the scoresheet.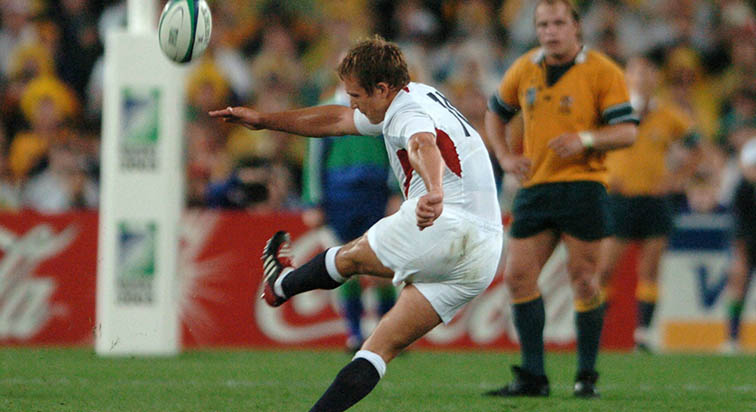 England went on to win all four pool matches, scoring 255 points and conceding only 47, this was largely down to a huge 111-13 victory over Uruguay- this was the third most points ever scored in a World Cup match and the fourth largest victory margin.
In the quarter-finals, England would play neighbouring nation, Wales, the match fluctuated with both teams being in control at crucial parts. Wales led 10-3 at half time but England put in an outstanding second half performance to win 28-17. The semi-final was memorable for rugby speaker, Jonny Wilkinson, as he scored all 24 points for England as they won 24-7 against France to reach the World Cup final against hosts Australia.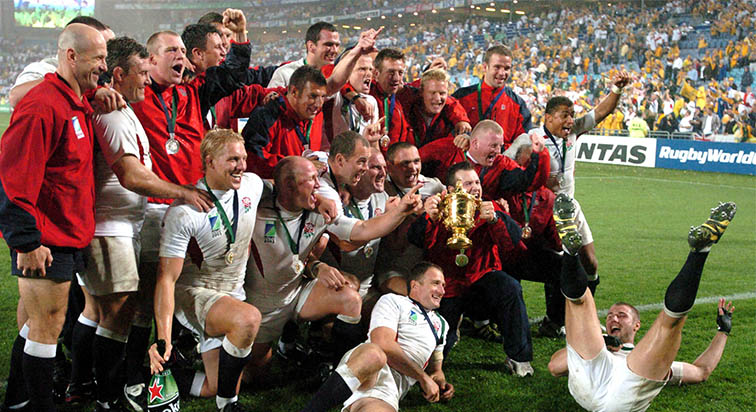 The 2003 World Cup final was arguably the most famous Rugby World Cup final in history, nobody knew what was about to happen but a historic final was about to commence! The final was the most-watched sports programme of 2003 with British audiences peaking at 15 million viewers, and worldwide audiences at over 22 million.
After 80 minutes of normal time, the scores were level at 14-14 prompting extra time for only the second time in the history of the Rugby World Cup final! Rugby speaker, Jason Robinson scored England's only try of the final as Jonny Wilkinson scored the remaining points for England. The score was 17-17 heading into the final 26 seconds of the match when Jonny Wilkinson collected the ball in drop goal territory and went for history. The kick flew in between the posts and Wilkinson had done it, he had scored a drop goal in the final few seconds of the match to see England lift the World Cup for the first time in history.
All members of the 2003 World Cup winning squad can be hired as rugby speakers through the Champions Rugby Speakers Agency. Heroes from the tournament like Martin Johnson and Lawrence Dallaglio will often discuss business-related topics whilst also delving into their successful rugby careers. To book a rugby speaker for your upcoming corporate event or function, simply fill out our online booking form or contact a booking agent directly on 0207 1010 553.