Everything We Know About The 2019 Rugby World Cup
Japan will host the 2019 Rugby World Cup. When and where will the games take place? Who are the teams who will be competing? Who is set to go far? Let's take a look...
When and Where Are the Games?
The Rugby World Cup joins together 20 of the biggest teams in the world. Featuring 48 matches over 12 locations, throughout Japan, the tournament will open on the 20th September 2019 at the Tokyo Stadium with Japan vs Russia kicking off proceedings.
From there, a plethora of games will take place over 6 weeks, with the final to be hosted at the International Stadium Yokohama on Saturday 2nd November. The winners and runners-up from each group will go straight into a Quarter Final. Let's look at each group and discuss the merit of the teams therein.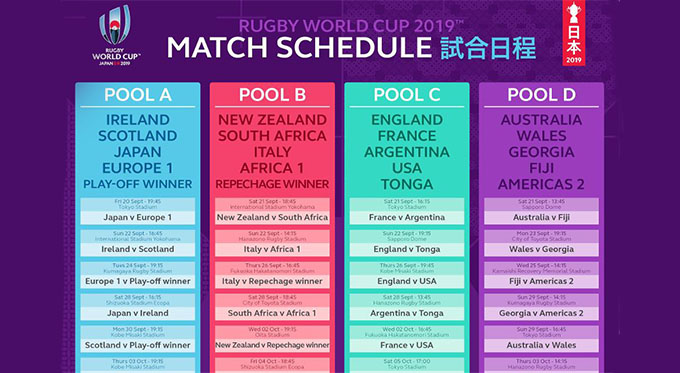 Pool A
Ireland
Scotland
Japan
Russia
Samoa
Pool A is home to hosts Japan, in a competitive group. The host nation is outshone in the group by what looks to be one of Europe's best chances in the games, Ireland. Following a Six Nations Grand Slam in 2018, the Irish are well-placed to challenge the elite teams for the prestigious trophy. Though they disappointed many in the Six Nations 2019, finishing third, they have players with big-game experience that could prove vital in the 2019 World Cup. Irish coach, Ronan O'Gara is hoping their World Cup hoodoo ends this autumn, as Ireland are yet to progress past the quarter-final stage of the competition. He said:
"Probably the area that will be most pertinent will be the mental game because of our past history in World Cups and just the challenge of either New Zealand or South Africa"
Having beaten England in the 2018 Six Nations, there is a positivity around Scotland and a suggestion that they can cause an upset in the competition. Whatever they do, they are expected to reach the knockout phases, alongside Ireland. Scotland legend, Craig Chalmers said:
"Scotland lack a bit of consistency in their results. They come off some great wins and then lose some games where they should do better. They need to be more adaptable to different styles. Mix it up, rather than play this 100 miles an hour game which is really effective at times, good front-foot ball – we'll see."
So, what to expect of the other names in Pool A? Japan are at home and made one of the statements of last World Cup when they defeated Australia. Pacific Islanders, Samoa will believe they can push the others hard but will likely fall short. Russia are by far the weak links in the pool and it will take something of a miracle for them to overcome the others. But Craig Chalmers also admitted there's no easy games:
"You can't take these teams easily – they're well prepared nowadays. There's less difference between these teams in the big matches. And you've got a lot of Kiwis, Aussies and Islanders playing for Japan nowadays."
 
Players to Watch Out For
Connor Murray, Tadhg Furlong of Ireland & Stuart Hogg of Scotland.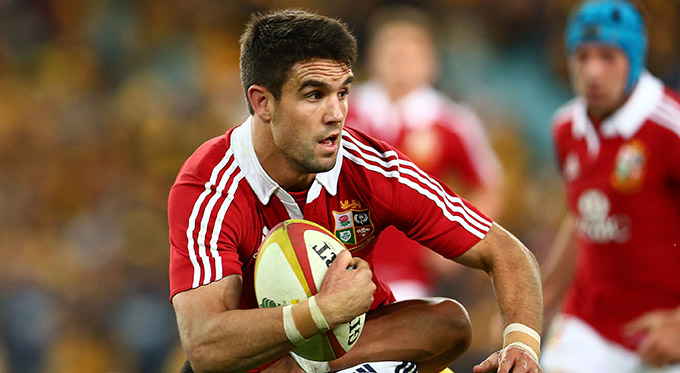 Our Predictions
We think Ireland will win the group and Scotland will finish runners-up, though we expect Japan to run them close in third.
Who Has Won the Rugby World Cup in the Last Three Decades?
Australia: 1991 South Africa: 1995 Australia: 1999 England: 2003 South Africa: 2007 New Zealand: 2011 New Zealand: 2015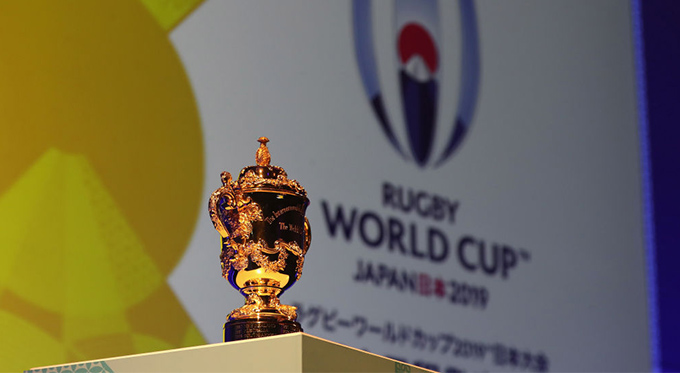 Pool B
New Zealand
South Africa
Italy
Namibia
Repechage Winner
An exciting group is led by World Cup heavyweights, New Zealand and South Africa and both will be expected to make their mark on the tournament and progress to the latter stages. We cannot look past New Zealand as the winners of this group and even the tournament. In recent times they have been the dominant force in rugby, but South Africa have a significant history with the tournament too. Both will be hoping to win the group to avoid a tricky tie with Ireland in the Quarter Finals. On the Kiwis chances of successes, former England World Cup hero, Neil Back said:
"With my head over heart, New Zealand are the No 1 team in the world. But they've got slimmer odds than ever before, with Ireland, Wales and England hot on their heels. The gap has closed. New Zealand are not unbeatable; in fact, they're very beatable."
NZ and SA make it seem a tall order for the other teams in the group. Italy are capable of playing well, Namibia and any repechage winner (likely Romania) will have to surprise us to win.
Players to Watch Out For
Beaudin Barrett and Kieran Read of New Zealand, Sergio Parisse of Italy & Eben Etzebeth of South Africa.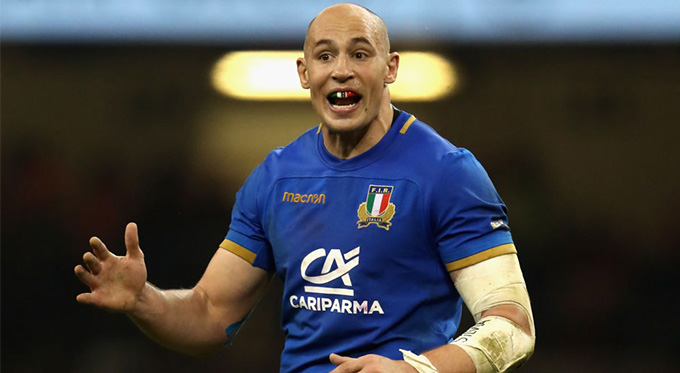 Our Predictions
This one has to be a given, doesn't it? Among the two sharpest teams that will be at the World Cup, it would be a massive upset should either of them fall before the knockouts.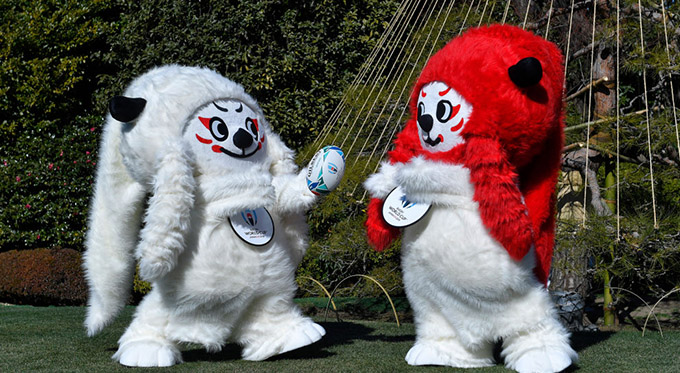 Pool C
England
France
Argentina
USA
Tonga
England's group doesn't look like it will pose too many issues, with Argentina, Tonga and the USA all ranking pretty low. Argentina on a good day can cause problems but England should not have much trouble coming out of this group.
Where they finish though will rely on the way they perform in those games and in their likely crunch tie against France. A second-placed finish, in a group that they should win will be considered a failure but is not all doom and gloom because, choosing which one you'd prefer to face in the quarterfinals, between Australia and Wales is a hapless task.
Neil Back spoke to us about the preparations required for a World Cup in spring, in an interview covered by Rugby World magazine. He said:
"The biggest battle at a World Cup is not looking after yourself physically but mentally. It's dealing with time, waiting for the event to arrive"
If England can get that right, who knows if they can repeat the feat of that remarkable England team featuring Neil Back in 2003. 
Players to Watch Out For
Owen Farrell and Maro Itoje of England, Facundo Isa and Augustin Creevy of Argentina, and Louis Picamoles of France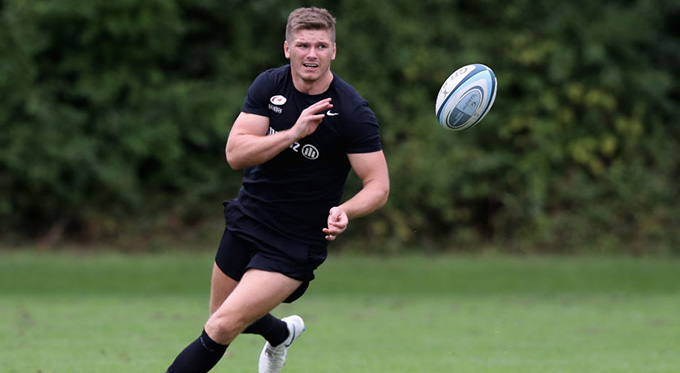 Our Predictions
England and France should have no trouble and get through the group stages. Both could make a major dent in the latter stages too, but we can't count out a resurgent Argentina. Craig Chalmers said:
"England have got a tough group with Argentina and France, you just don't know what to expect. Two teams that can be brilliant one day and not so good the next."
 
Pool D
Australia
Wales
Georgia
Fiji
Uruguay
Another intriguing group where Australia and Wales are expected to take the top spots. Fiji have the tools to be competitive but are they at the level of The Wallabies and the Welsh Dragons? No, they're not. But the World Cup is a different ball game, and anything can happen when the pressure is on, the conditions are different, and the stakes are high.
Wallabies coach, Michael Cheika said: 
"We'll be a little bit unpredictable, that's been a little bit of our theme this year. If we don't know what we're doing no one will know what we're doing," 
Meanwhile, England manager Eddie Jones talked up Wales' chances in the World Cup earlier in August. He said:
"When you go to number one, you're favourites"
Players to Watch
Israel Folau of Australia, Jonathan Davies of Wales, Leone Nakarawa of Fiji.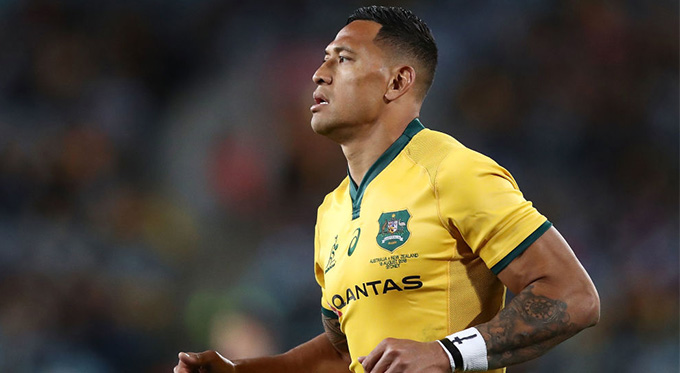 Our Predictions
We are going to make our only bold prediction of the day with this one and back Wales to top the group ahead of Australia. In truth, it could go either way but when that's the case, we back the Brits.
The Tournament Favourites
New Zealand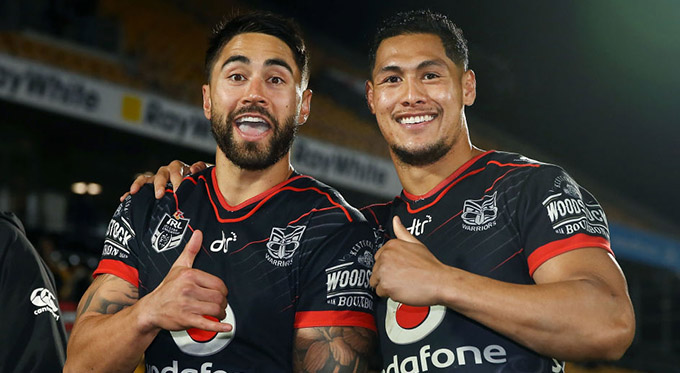 The All Blacks are the most feared opponents in today's game and with some of the biggest players, an impressive team ethic and the fear-inducing Haka, this is a team to be reckoned with and the undisputed favourites to take the title.
Wales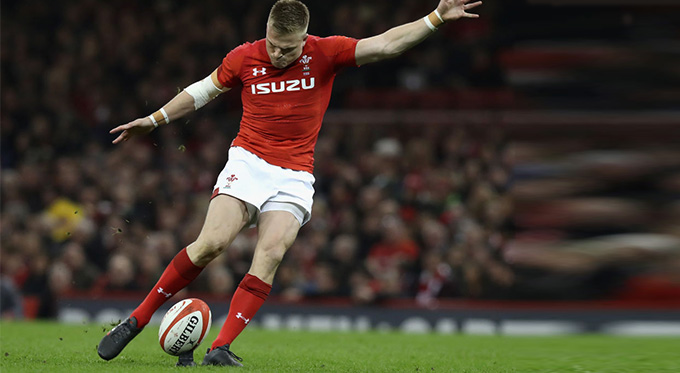 Following a successful Six Nations, Wales beat England at the Principality in mid-August Wales to become the number one team in the world - ending New Zealand's 12-year stint at the top of the table. They are a terrific outfit on their day and are capable of some scintillating rugby. While it might be a surprise if Wales won the tournament (though apparently not to Eddie Jones), both Warren Gatland and Wales have proven themselves against the top teams.
South Africa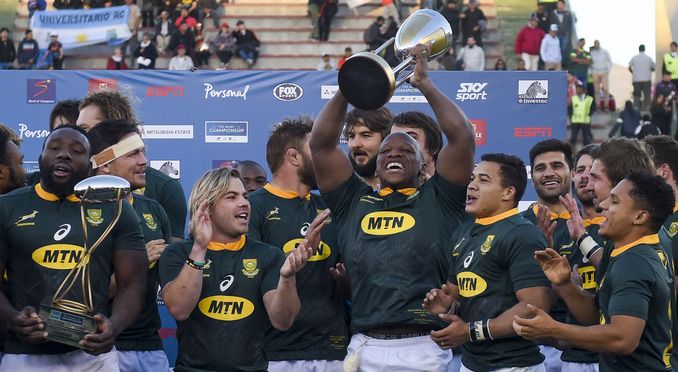 They're the second-favourites in most peoples books, due to their dramatic turnaround this year. Unbeaten against teams in the Southern Hemisphere ahead of the World Cup, Rassie Erasmus has made them one of the most exciting sides in the competition. Fast and fierce - it would be no surprise to see them in the latter stages of the competition. 
England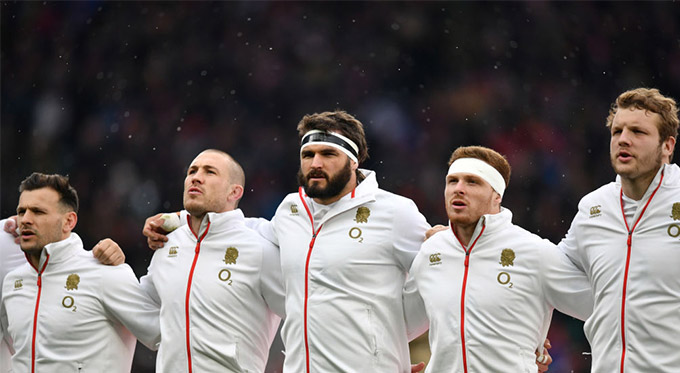 Being among the favourites without being expected to win it, might be to England's advantage. If key players turn up, without significant expectation this team could repeat their 2003 World Cup win.
Australia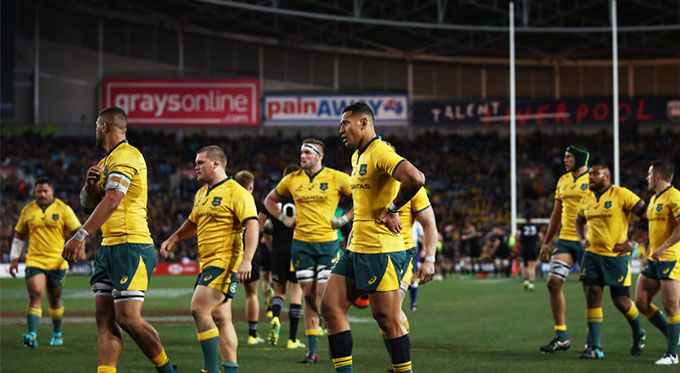 They won it in 1991 and 1999 and are fully capable of repeating the feat two decades on. They've been no stranger to semi-finals and finals since and the feeling among fans is that they can compete for the trophy. Brilliant only sometimes, Australia can be a victim of their own inconsistency. After beating New Zealand 47-26 in Perth they would fall to the Kiwis in a 36-0 loss shortly after. It means that any meeting between the two will be nothing if not unpredictable. 
Ireland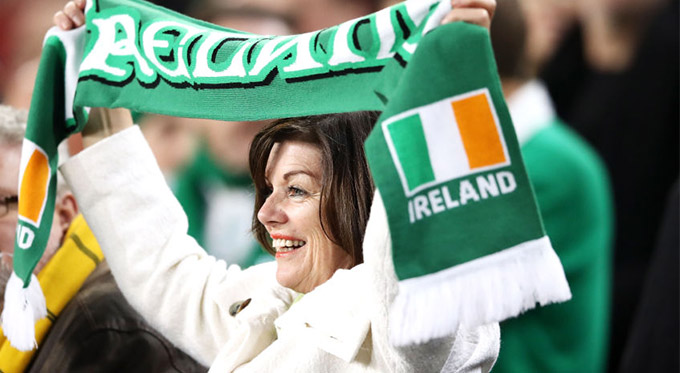 Ireland's strength lies in their versatility and ability to change up their game. With a mentality to win at all costs, Ireland have formed a side with energy, leadership and match-winners across the board. The team came out victorious against New Zealand in 2016 so there is a feeling in the camp that they can make a monumental move in the competition, even despite their World Cup hoodoo and their slight downfall following an impressive Grand Slam in 2018. 
The Underdogs
Japan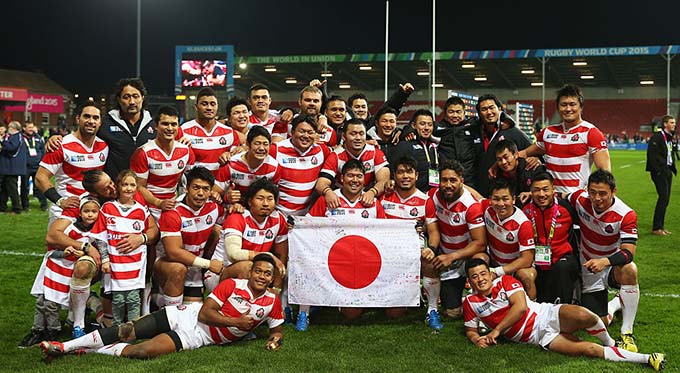 We will make no bones about it, if Japan win the 2019 World Cup, hosts or not it would rank as one of the biggest upsets in sporting history. But rugby in Japan has undergone a dramatic and largely impressive renaissance and their 2015 World Cup win against South Africa, when Japan won 34-32 is already one of the most surprising results in the game's history. If they can channel that same spirit and quality, they could go surprisingly far on their home turf.
About Us
The Champions Rugby Speakers agency offers top rugby after dinner speakers and rugby speakers for corporate events, gala dinners, award ceremonies and more. You can book the leading names by contacting our team via our online contact form or call a team member today via 0207 1010 553.