England Show Their Mettle to Reach the 2019 Rugby World Cup Final
England have made it to their first Rugby World Cup final since 2007 after beating the All Blacks in a historic semi-final match.
Considered to be England's greatest rugby performance, the England vs New Zealand 2019 World Cup game will go down in history. With the weight of the All Black's track record on their shoulders, England's defence was impenetrable from the moment the team stepped onto the pitch. When the final whistle blew, the Rugby World Cup 2019 semifinal score was:
England (19) VS All Blacks (7)
AGAINST ALL ODDS
The last time the All Blacks lost a Rugby World Cup game, it was 2007. The team are ferocious on the pitch, but their performance on October 26th, 2019 was a far cry from their previous two successive World Cup victories. Though a landslide victory was predicted for New Zealand, England turned all foresight on its head.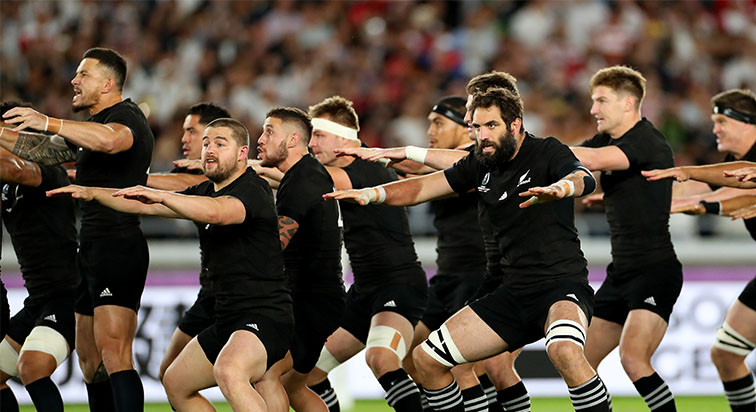 ENGLAND'S SHOWSTOPPING PERFORMANCE
It took the English side a mere 90 seconds to score their first try, as the audience erupted with a mix of elation and surprise. George Ford added to their lead by kicking the subsequent conversion attempt past the posts. Coupled with England's mountainous defensive line, New Zealand's effort to push England backwards was met with swift interventions.
With the hope of the nation weighing on their shoulders, England started that match as they meant to go on, by responding to New Zealand's Haka with a countering v-formation. As soon as the whistle blew, England started their bruising attack. Every time an All Black player took off sprinting, they were quickly halted in their tracks with a bone-shaking tackle by an England defender.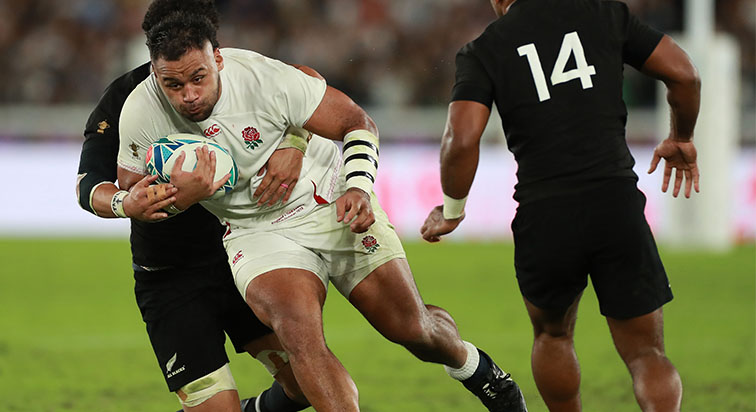 Paul Grayson, England's former flyhalf, quoted that; "tactically, mentally, physically, they tore them to shreds". This reflection of the game is a testament to England's multi-faceted attack. England's defensive line ensured that the All Blacks failed to score in the first half - for the first time since 1991, New Zealand entered the second half with a grand total of 0 points.
Watch the highlights below:
https://www.youtube.com/watch?v=QXokTpJGduw
England knew that New Zealand's 15-game strong winning streak would be hard to break. The second half opened to bated breath and beating hearts from the stand, and the pitch. It was still all to play for. Even with the All Blacks yet to score with 56 minutes on the clock, they were still capable of turning the game around - as they had done after a 15-0 deficit at Twickenham only a year prior.
England's second-half start was much like their first half - fierce, passionate and determined. George Ford once again proved his tactical skill, as he landed two more conversions. The final whistle blew. England had beaten the All Blacks and were through to the final against South Africa.
The final will take place on the 2nd of November, hosted at the International Stadium Yokohama - who will raise the coveted trophy at the Rugby World Cup 2019?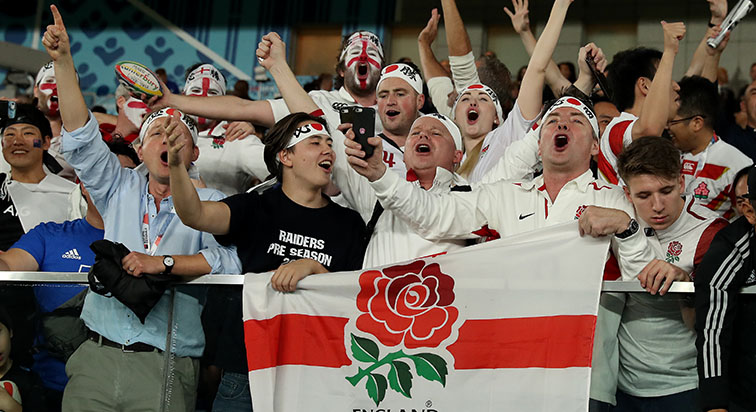 BOOK ONE OF ENGLAND'S KEY PLAYERS
Booking a rugby speaker is one thing, booking a member of England's Rugby World Cup finalists can provide an insight into elite sport. Famed for being experts in leadership, teamwork and peak performance, rugby speakers are the perfect addition to a wide range of events. These down to earth players are a hit with audiences, who are frequently enthralled by their charisma and authenticity.
To book a rugby speaker for your corporate event, function or conference, simply contact the Champions Rugby Speakers agency by filling in our online contact form. Alternatively, call a booking agent directly on 0207 1010 553.